The Great Enchantress Purple Priestess Power
$

64.99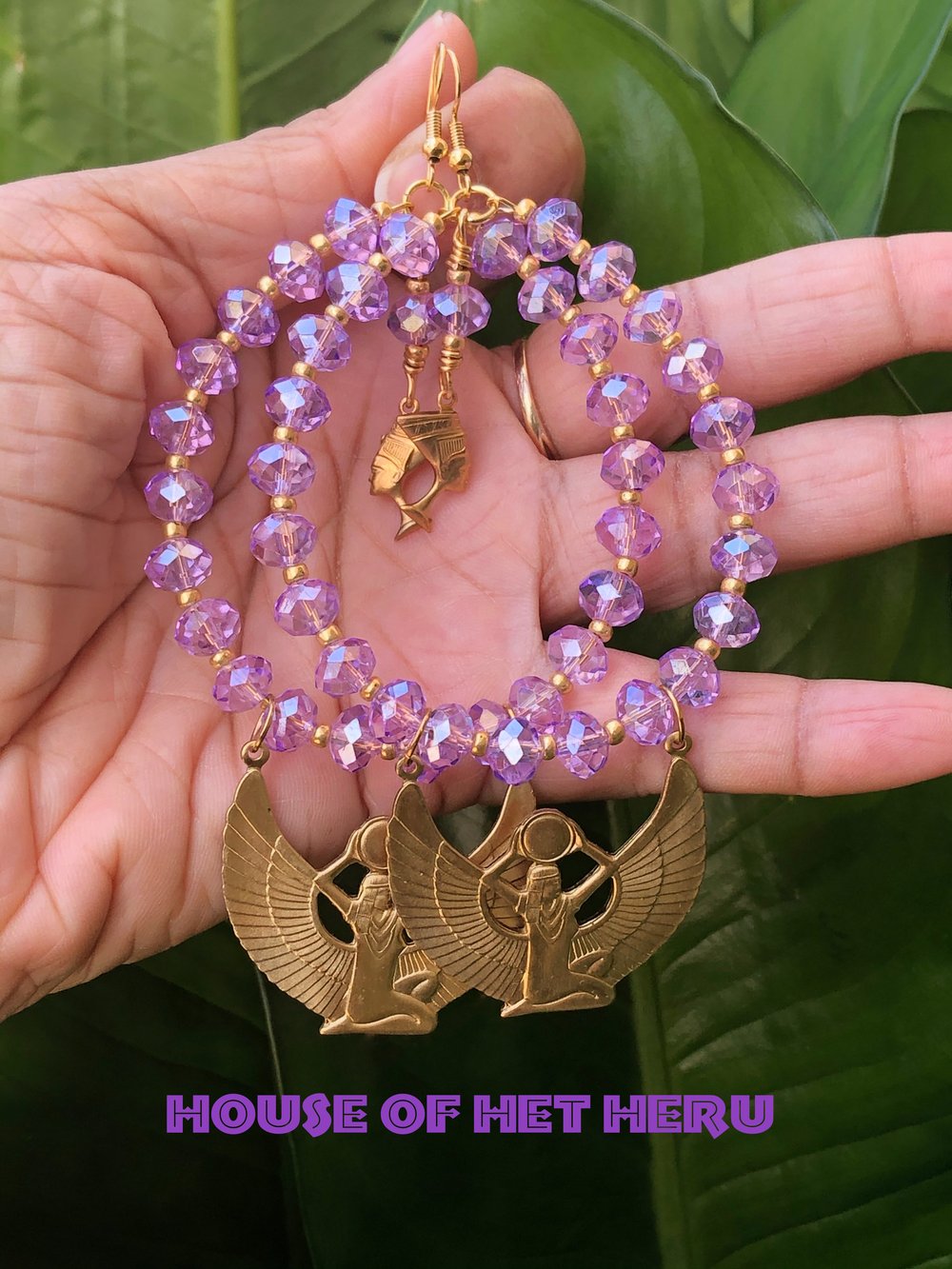 (***MADE TO ORDER. Please allow at least a week prior to shipping***)
Purple glass crystal beaded earrings with Isis/Auset and Nefertiti beauties.
***More colors added soon***
***about 4 inches long***
***gold plated ear hooks***
****charms and glass beads may vary in shape and size due to availability.....****
ISIS (ISET, ASET, AUSET)
An Egyptian goddess of magic, wisdom, renewal, healing, power, love, marriage, motherhood and the deads. Sister and wife of Osiris, mother of Horus. One of the most famous and the most influencial goddesses not only in Egypt but in the whole ancient Roman Empire and perhaps even in the modern era because Catholic and Orthodox Marian cult is largely based on the one of Isis. Her original name was probably Aset and it meant 'She Of The Throne'*.
Nefertiti, whose name means "a beautiful woman has come," was the queen of Egypt and wife of Pharaoh Akhenaten during the 14th century B.C. She and her husband established the cult of Aten, the sun god, and promoted Egyptian artwork that was radically different from its predecessors. A bust of Nefertiti is one of the most iconic symbols of Egypt.
***Made to order so please give at least a week prior to shipping. Thank you :)
Availability
Goddess Green

Sold Out

Royal Blue

Sold Out

Purple Priestess Power
Share