Lepidolite Bracelet
$

24.99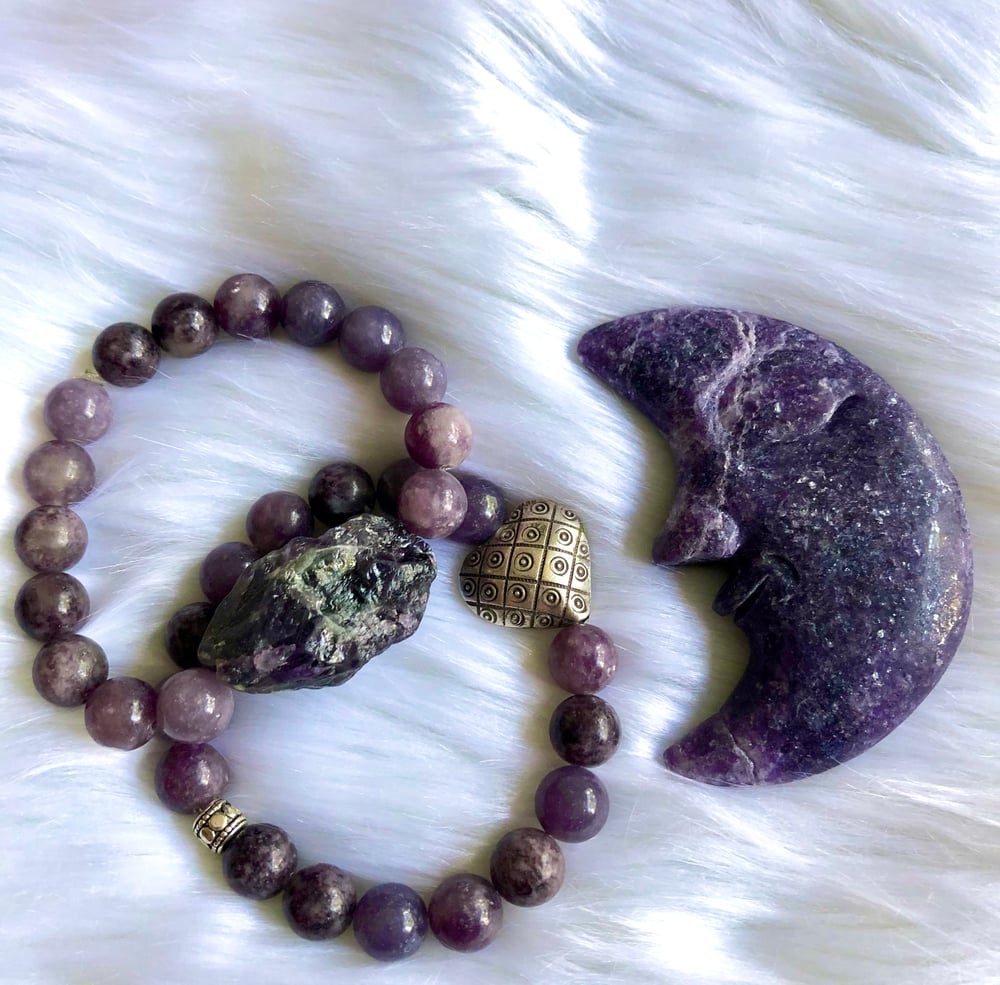 Lepidolite is an expansive stone, stimulating all chakras but especially the Heart (4th) and Third Eye (6th), allowing one to link to the Divine Presence or Higher Self. It releases fears of the unknown future and assists in maintaining faith that all is working out for the best. Lepidolite releases one from any negative attachments to the past that hold one back from happiness and success. It aids in attracting opportunities for success as well as friends and colleagues to support one in life's endeavors.
*Metaphysical properties solely are provided for informational purposes and are not meant to replace to advice of a medical professional.*
***Each bracelet sold separately***
***Upon purchase, all gems are smudged with herbs and given a loving Reiki charge before they are thoughtfully packaged and shipped out to you.
Availability
Lepidolite Stretch Bracelet with Raw Amethyst Crystal Centerpiece

Sold Out

Lepidolite Stretch Bracelet with .925 Silver Hill Tribe Heart Centerpiece
Share