Spiral Goddess Ocean Jasper Carvings
$

30.99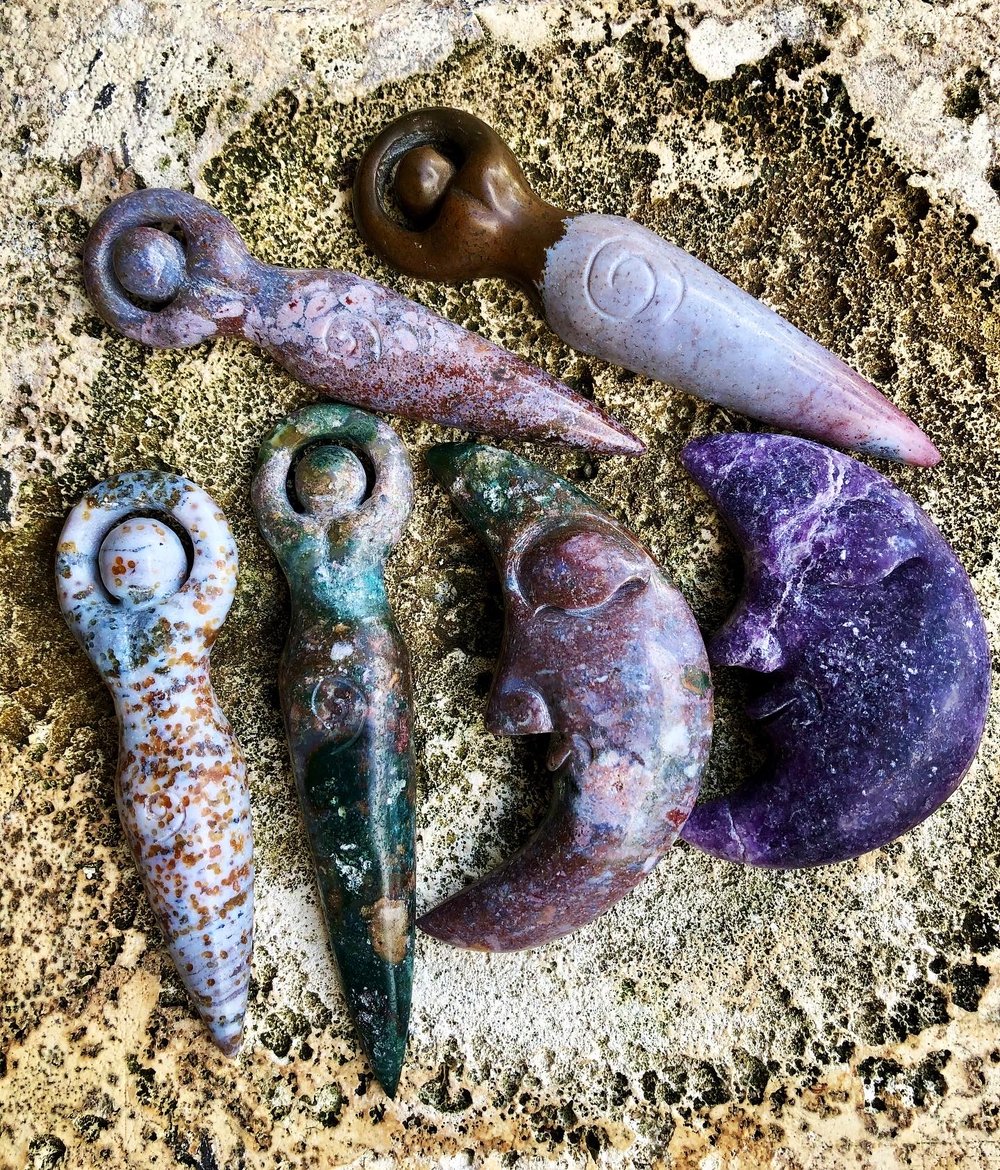 Ocean Jasper activates and aligns our solar plexus, heart, and throat chakras. This highly energetic channel allows one the ability to combine their will with their emotions, pushing one to achieve joy, happiness and emotional stability. Ocean Jasper helps one release any weight or strains one may carry on their heart, and urges you to vocalize and move forward from these emotional issues. Just like the water that helped create this magical stone, one must be willing to "go with the flow" when accepting this stones energy.
These Ocean Jasper Goddesses were carved with the intention of helping you to channel your inner Goddess. They make great spiritual tools and are wonderful for alters, or just beautiful reminders to awaken the goddess within. 💗
The Spiral Goddess represents our internal feminine power. It is quite common to find statues or pendants of a goddess shape, with a spiral in her belly. This spiral represents the creative power within, that rises from our sacral chakra, the chakra that corresponds to our menstrual cycle, our desires, our sexuality, and relationships.
Size ranges from 4 to 5 inches in length! Each sold separately. Each Goddess is unique and beautiful! Scroll down listing to see all pics.
*Metaphysical properties solely are provided for informational purposes and are not meant to replace to advice of a medical professional.*
***Upon purchase, all gems are smudged with herbs and given a loving Reiki charge before they are thoughtfully packaged and shipped out to you.
Availability
Goddess # 1

Sold Out

Goddess # 2

Sold Out

Goddess # 3

Sold Out

Goddess # 4
Share